Sweet rice with ginger
A classic sweet treat with a special hint of ginger and coconut.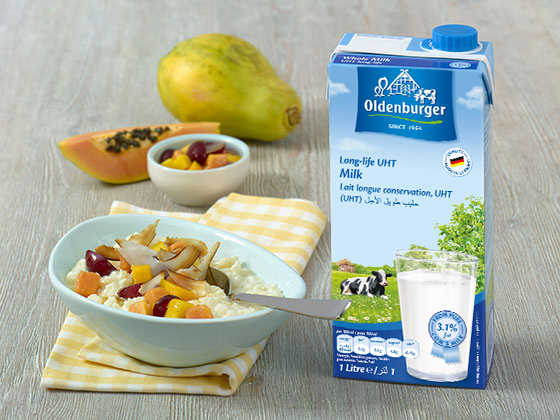 Preparation
1. Peel and finely grate ginger. Heat butter in a large pan, add ginger, ground coconut, rice, salt, lemon zest and sugar and sauté briefly in butter. Add milk, bring to the boil and then leave to soak, covered, on a low heat for approx. 40 minutes, stir occasionally.
2. For the sauce mix 4 tbsp juice and starch. Bring remaining juice to the boil. Stir in starch mixture until the sauce thickens. Wash, clean, peel and cut fruit into bite-sized pieces. Add fruit to the sauce. Season with sugar. Stir sweet rice thoroughly, enjoy with exotic fruit sauce.
Preparation time approx. 20 minutes
Cooking time approximately 65 minutes
Tip: stir a little milk into cooled rice to make it creamier. Can be eaten hot or cold.
Print recipe