Maamoul: Arabic date biscuits
Treat yourself to a delicious oriental dessert.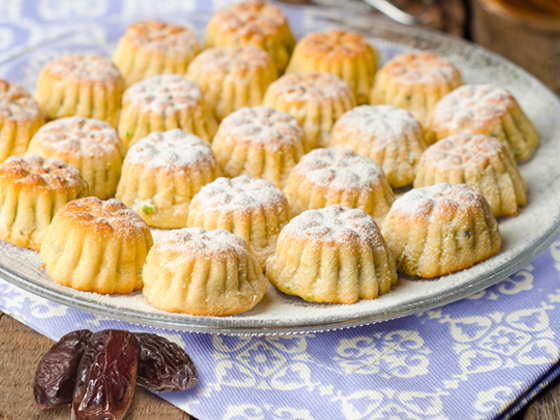 Preparation
1. For the filling blend dates with spices and vegetable oil until smooth and add rose water. Roll into 24 small balls.
2. Preheat oven to 200 °C.
3. To make the dough mix yeast with water in small bowl. Mix wheat with flour, sugar, salt and butter in mixer. Add yeast-water-mix and milk to the mixer and mix until dough forms. Allow to rest for 10 minutes.
4. For the biscuits press dough into Maamoul mold and put date ball into dough. Cover date ball with dough. Tap mold and release dough. Put on parchment paper and bake for 15 minutes.
Print recipe