Frozen fruit yogurt
Enjoy a fruity refreshment with Oldenburger frozen yogurt + milk.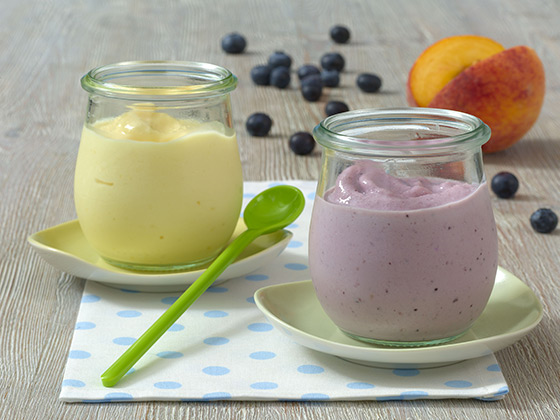 Preparation
Freeze the yogurt directly in the pots for approx. 2 hours.
Mix together vanilla sugar and sugar. Remove frozen yogurt from the pots. For each flavour, place 100 ml milk, one third of sugar mixture and the yogurt in a mixer and blend at high speed for approx. 30 seconds.
Fill frozen yogurt immediately in a pre-chilled glass and decorate with mint leaves, lemon slices or peach wedges.
Preparation time approx. 5 minutes, freezing time approx. 2 hours
Print recipe